1Gbps Dragon 2.0 SeedBox Hosting

order

Mushu
Toruk
Shenlong
Temeraire
Disk space
675 GiB
1350 GiB
2025 GiB
2700 GiB
Downlink
1Gbps
Uplink
1Gbps
Users per disk
~3-4
~1.5
~1
less than 1
Torrent Traffic
7 TB/Month
15 TB/Month
20 TB/Month
30 TB/Month
rTorrent + ruTorrent
Public trackers allowed
Graphical user interface
HTTP, HTTPS
FTP, SFTP
Unlimited FTP & SFTP Traffic
SSH Shell Access
Public HTTP
BTSync
ownCloud
Irssi, Screen
Burstable Diskspace
FREE Bonus Diskspace
14-Day Moneyback
INSTANT Setup
24/7/365 Helpdesk
Monthly
ORDER

signup

signup

signup

signup

Delivery
INSTANT
Availability
Support

24/7 ticketing, e-mail + customer portal
Support

available 24/7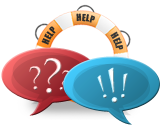 Pulsed Media has several support options available 24/7.
Pulsed Media?
Pulsed Media is the marketing name of NuCode for content distribution and BitTorrent seedbox services.
We specialize on easy to use GUI for seedboxes, high data-rate 10Gbps network, automated order provisioning, automated server maintenance system, and quick customer service with friendly specialists.
Pulsed Media has been offering very high value BitTorrent seedbox services since 2010.
Pulsed Media is a registered company in Finland, VAT ID FI22551954.
Quick Links
Payment

Methods